Why to start an online business?
Throughout history, there has never been an easier or better time to start your own business than there is today. With the development and growth of social media everyone is connected together regardless of their income status or geography.
Whether you're rich or poor you now have the ability to share your skills and connect with people all over the world for free. And for those looking to build an online business, it's extremely inexpensive and very easy to get started.
In fact, many people have started their own businesses for less than $100 (the cost of purchasing a domain name and a hosting service). If you can connect with others you can start a business.
There are so many benefits to starting your own online business, but in order to keep things simple I will only list four of the many wonderful benefits here
Starting an online business is extremely inexpensive
You have more flexibility in your time
You have the freedom of choosing your location
Unlimited income potential
How is the market in India ?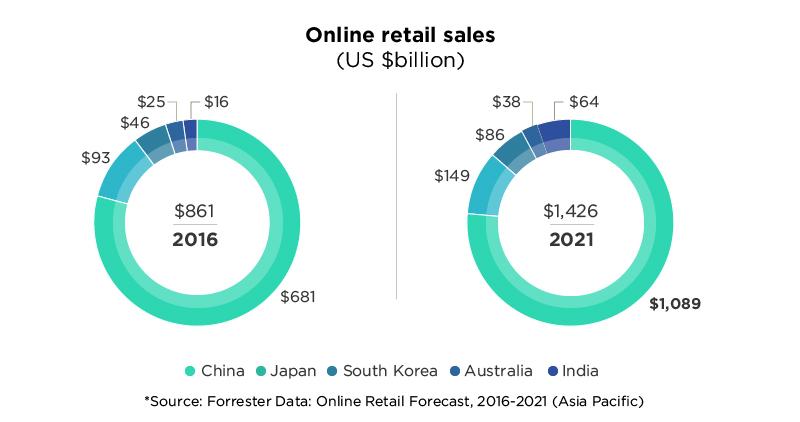 Over the years, the Indian retail industry has turned out to be one of the fastest-growing and most dynamic markets globally, owing mainly to the country's large population, emerging middle class, and a strong economy. This success of the retail industry has spilled over to the country's e-commerce market, which is considered by many experts to have growth potential similar to that witnessed in China. Therefore, unsurprisingly, India's retail e-Commerce revenues have been estimated to increase from 20.5 billion U.S. dollars in 2017 to 62.3 billion U.S. dollars by 2023, with the industry's revenues slowly cannibalizing the share of the entire retail industry.
Fashion is the largest e-Commerce category
Walmart CEO Doug McMillion on his recent trip to India expressed his bullishness not on the retailer replicating its global success in the grocery business but in fashion. According to Statista's estimates, fashion is not only expected to be the largest category by revenues in Indian e-Commerce but also the fastest growing among all other segments, over the period 2017-2023. Rising awareness, growing aspirations, and the proliferation of smartphones and the internet in smaller cities and even rural areas, combined with the deep discounting strategies employed by e-Commerce companies, are some of the main reasons for this growth.
What type of online business can be started in India?
So, let's start to know which online business can be started in India and how you can start it.
1

Sell Contents

Online Content is the category group of online materials and assets entities. These contents are used to solve visitors' problems. Online-contents are a very vital part of the internet. Without online content, the internet is nothing but connected hardware.

The post currently you are reading is also content. Many things we search for using the internet like news, story, articles, videos, etc all content. The process of creating new such things is called Content Creation and promoting them is known as Content Marketing.  Both are relevant but very deep separate topics. For example.
Blog, Website
Media Content
E-Books
Research Paper
Stories, Articles, News
Tutorials, Wikis
Contents published on the internet get views and interaction from readers. Proper monetization with an ad networks and affiliate networks can generate good revenue.
Learn more about how to Create and Sell Online Content.
2

Sell Products

It can be a shippable physical product such as tools, appliances, clothing, etc, or downloadable digital products. For example.
Physical Product
Software
Digital Products
Raw Material
Finished Goods
Dropshipping
You can sell such products on your own online store or at third-party eCommerce solution providers such as Amazon. There are lots of resources and tutorials available on the internet to learn all these things.
Learn more about how to Sell Online Products
3

Sell Services

These is chargeable services that can be provided over the internet such as coaching, web hosting, consulting, etc.
Freelancing
SEO,
Marketing
Consulting
Online Tech Support
Directory Listing
Training / Coaching
Whether you're a copywriter, an executive coach, or a computer repair expert, sell your services online to boost revenues and grow your business. Did you know that no matter what service a customer is interested in they usually turn to the web over other advertising mediums to find it? By taking your services online, you put your business in front of thousands of Internet shoppers every day.
Learn more about how to Sell Online Services
Benefits of starting an online business in India
There are several benefits to starting an online business in India:
Large market: India has a large and growing online market, with a population of over 1.3 billion people. This provides a huge potential customer base for online businesses.
Low startup costs: Starting an online business in India typically has lower startup costs compared to a traditional brick-and-mortar business. You don't need to rent physical storefront space or purchase inventory upfront, which can significantly reduce your initial costs.
Flexibility: An online business allows you to work from anywhere, giving you greater flexibility and freedom in terms of where you work.
Open for business 24/7: An online business is open 24/7, allowing customers to shop at their convenience. This can be especially beneficial for businesses that sell products or services to customers in different time zones.
Increased efficiency: Doing business online can increase efficiency by automating certain processes, such as order processing and payment handling. This can save time and reduce the need for manual labor.
Overall, starting an online business in India can be a cost-effective and flexible way to tap into the large and growing online market in the country. With a strong marketing strategy and a focus on customer satisfaction, businesses can succeed in the Indian online market.